2019-20 was a year of consolidation, formalising practices and policies, fine-tuning programs, identifying our strengths, building feedback and impact measurement systems. We look forward, stronger and wiser, to the next phase of our journey.
SAC also collaborated with 3 BMC schools for the In-School Support Program to impart better education with qualified teachers using latest methodologies.
SAC also took on its first batch of
7 NIOS students
in the academic year 2019-2020.
2018-19 saw us open 2 more Learning Spaces, partner with BMC to facilitate in-school support program at Adarsh Nagar BMC MPS and reach out to more than 1000 kids.
This year CAN enrolled 7 children from SAC and trained them for Level 1 Trinity Speech and Drama Examination. All 7 children cleared the exams scoring above 90% marks.
Spark-A-Change Foundation is featured on National Channel DD News in the their program 'Good News India'.
2017-18, we commenced the Intensive Coaching Program for grades 9 & 10 to help them ace board examinations. It is a matter of great pride for us that all 22 kids coached this year have passed.
The King of Hearts, Mr. Shah Rukh Khan and his wonderful team, arranged the most unforgettable party of the year.
22 children appeared this academic year for their SSC board exams. They brought us immense pride while setting a benchmark for the future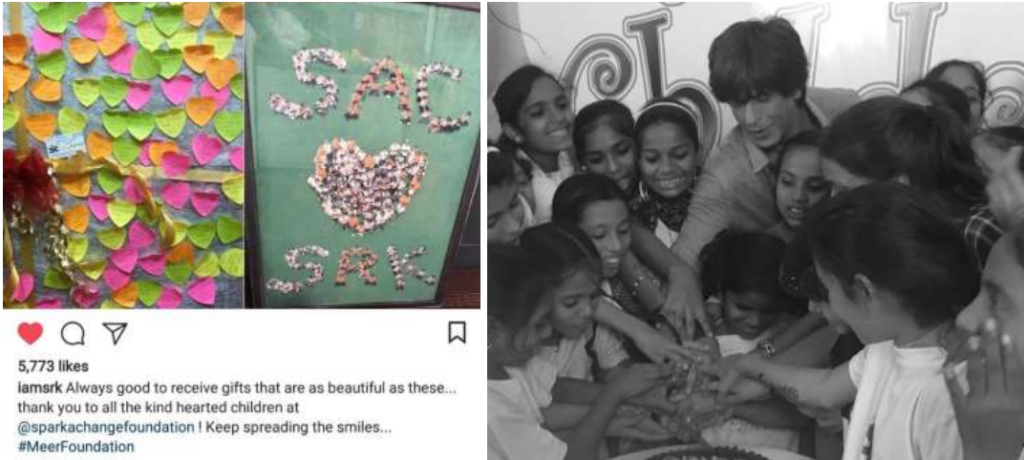 We are proud  to annouce the first annual report of Spark-A-Change Foundation. One of the most important events this year was Indradhanush, our first annual day event.
This year, we partnered with technical institutes to offer 50 of our senior students training on how to work with computers. 
Several corporate engagement activities were organised for our students like "Human chain for water conservation", "Ashayein" a JNAA-CASCADE event, "Mumbai heritage walk" etc.
Approval letter for form CSR1
SAC Registration Certificate