Empower low-income children through joyful interactions with educated adults to foster transformational change, imparting knowledge, values, skills, and support for their academic and personal success.
Our programs ignite transformation by bridging learning gaps through a robust curriculum, co-curricular activities, and dedicated volunteers, fostering the development of responsible citizens.
Yes. We are registered as a Public Charitable Trust under the Bombay Public Trusts Act 1950. We also have 80G and FCRA certifications.
Which areas does SAC work in?
At Spark a Change, we prioritize educating underserved youth, nurturing character development and fostering personal growth from an early age.
How do I become a SAC volunteer?
Click here
to go back to the section on volunteering options at SAC, fill the form and take a step be part of a change.
How to contact SAC volunteering team ?
What do you get by volunteering?
At the successful completion of your tenure with SAC as a volunteer, you'll receive a formal certificate of acknowledgement / Letter of recommendation as per the criteria of the organization.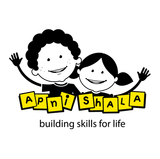 Apni Shala
Mental well being and life skills